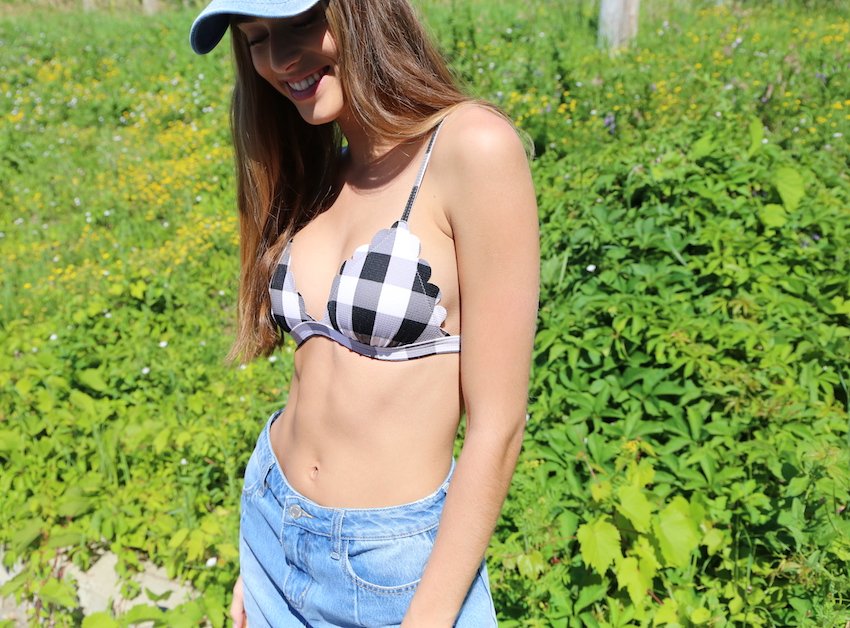 Gingham is seriously trending, and we love it! The trend started with blouses and skirts, but now designers are creating shoes, handbags, jackets, EVERYTHING to make it look like life's a picnic. 'Cuz it should be.
#ArdeneBabe
Skylar
wears our
gingham bikini top.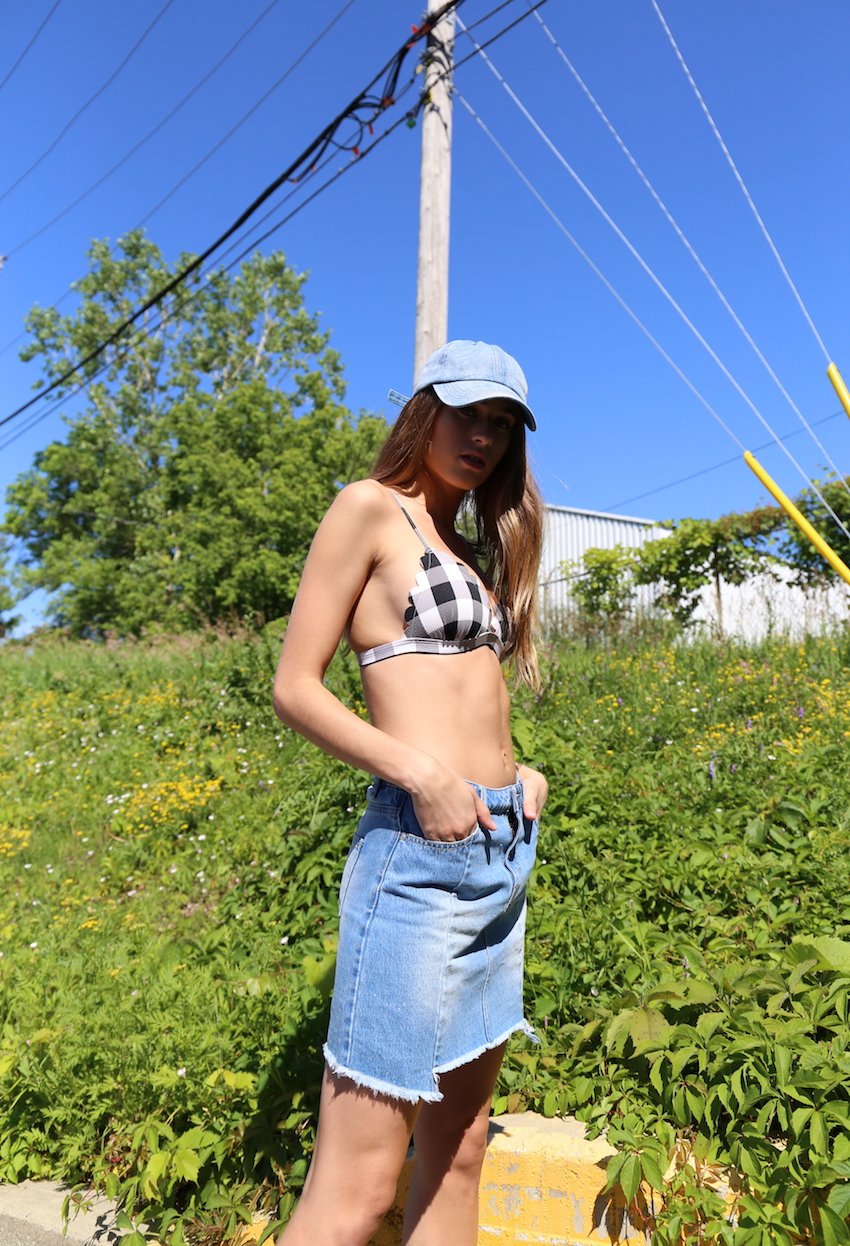 If you see yourself as someone who can't pull off a print, gingham could be the perfect thing for you. It's black and white, and goes with with just about anything! It's also a total classic, so you don't have to worry about it going out of style.
To each their own: Miley goes all out, Emily wears a classic sundress, Olivia wears sophisticated pants, Bella opts for shoes as an accent, Selena goes for the drama, and Kendall rocks it with the croppiest crop top we've ever seen.
Xo, Ardene
_________________________________________________________________________________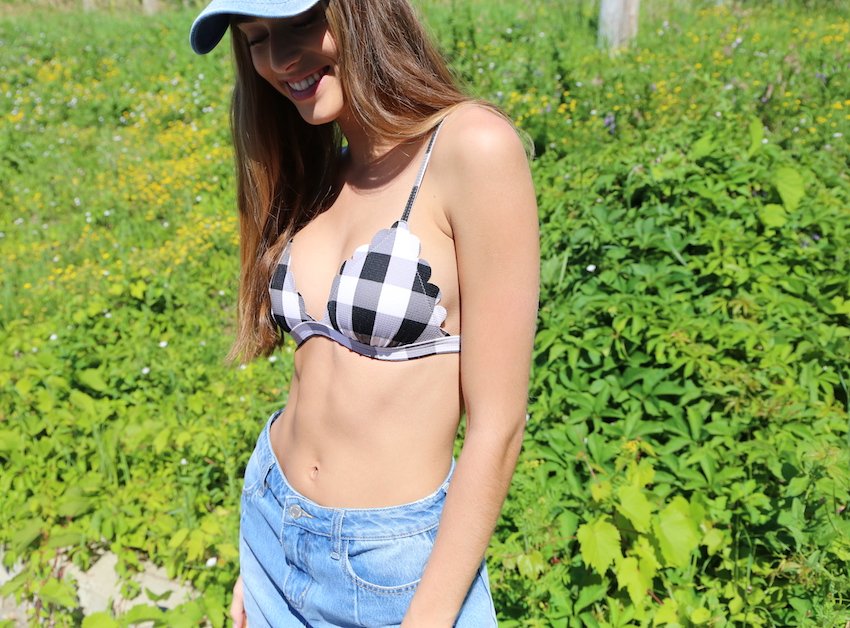 Les carreaux, ou plus précisément appelés l'imprimé vichy, sont trop tendances en ce moment. Le tout a commencé avec les blouses et les jupes… mais on le voit maintenant sous forme de chaussures, sacs à main, manteaux, TOUT. La vie est un vrai pique-nique. Parce que, tsé.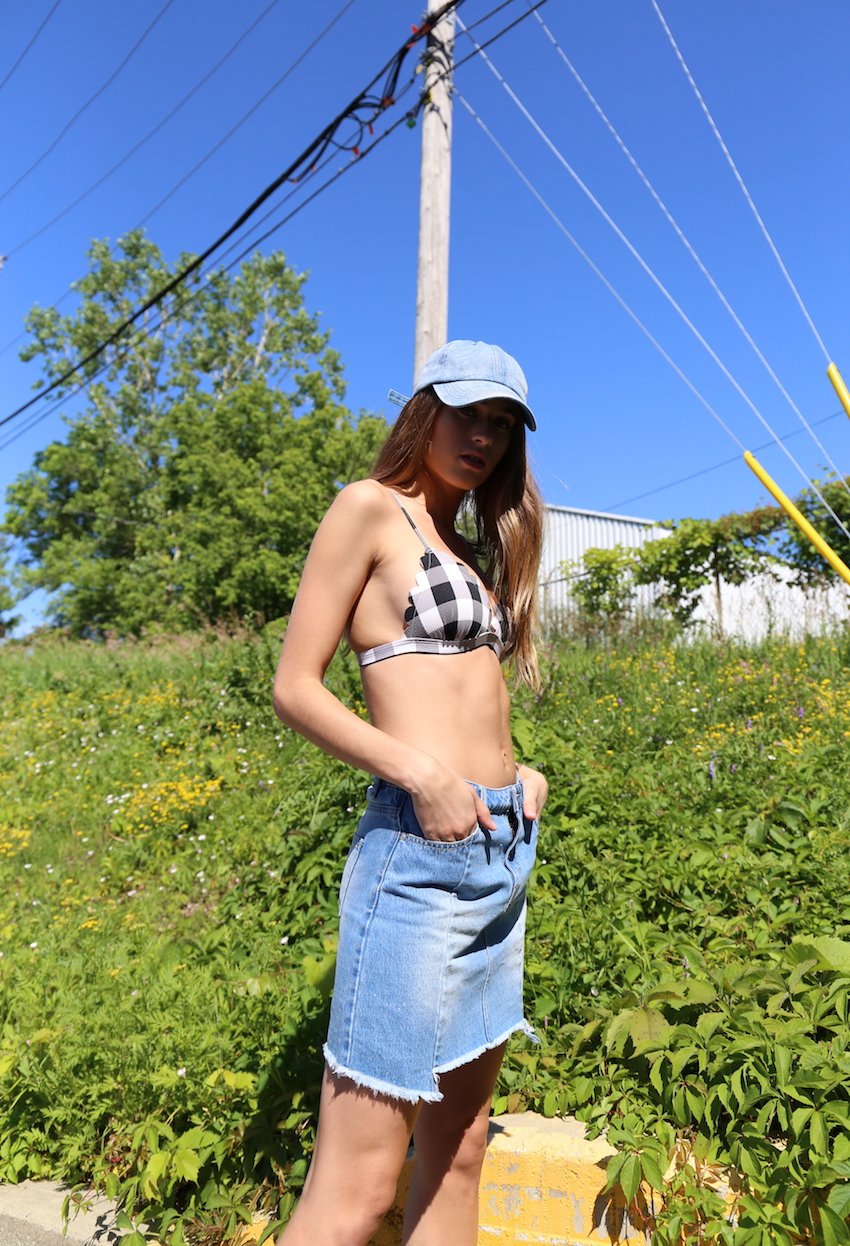 Si tu es quelqu'un qui pense ne pas pouvoir porter d'imprimés, le vichy est une belle option à choisir. Quand on y pense, le noir et le blanc va avec tout ! C'est un vrai classique, et les classiques ne meurent jamais vraiment.
À chacun son style : Miley y va en excès, Emily le porte en robe d'été classique, Olivia l'aime en pantalon sophistiqué, Bella le préfère en soulier, Selena opte toujours pour le dramatique, et Kendall se promène avec le plus petit des hauts écourtés.